Posen coins
After the Napoleonic Wars, the Grand Duchy of Posen became a semi-autonomous part of the Kingdom of Prussia in 1815. It was formally replaced by the Province of Posen in the Prussian constitution in 1848. There were only two coin types of Posen coins that have been minted in the early 19th century with denominations being 1 Groschen and 3 Groschen.
These two types of provincial coins were not minted in large numbers. That is why finding these coins in a decent condition can take some time. Especially the 3 Groschen type is rather scarce and can already cost about 150 $ in VF condition.
However, due to the small number of different types one can relatively fast complete a type set of Posen coins.
1 Groschen (1816-1817)
Material: Copper
Diameter: 20 mm
Weight: 2,5 g
Edge: Smooth
Reference: KM# 30, J. 161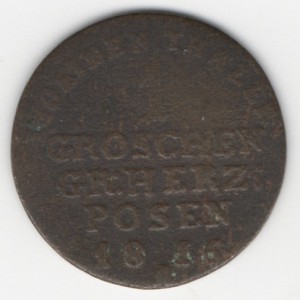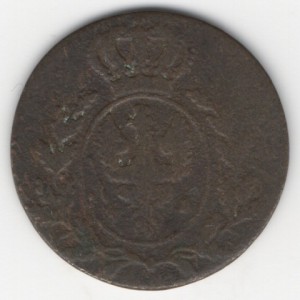 | Year | Mint | Mintage |
| --- | --- | --- |
| 1816 | A | 360.000 |
| 1816 | B | - |
| 1817 | A | - |
3 Groschen (1816-1817)
Material: Copper
Diameter: 26 mm
Weight: 7,4 g
Edge: Smooth
Reference: KM# 31, J. 162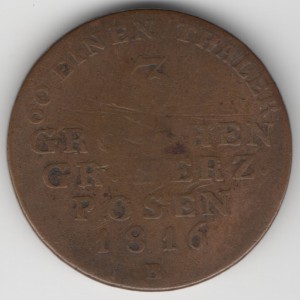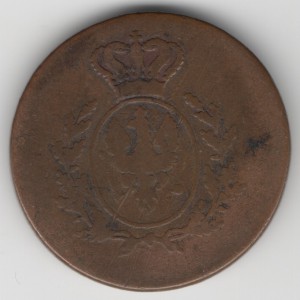 | Year | Mint | Mintage |
| --- | --- | --- |
| 1816 | A | - |
| 1816 | B | - |
| 1817 | A | - |